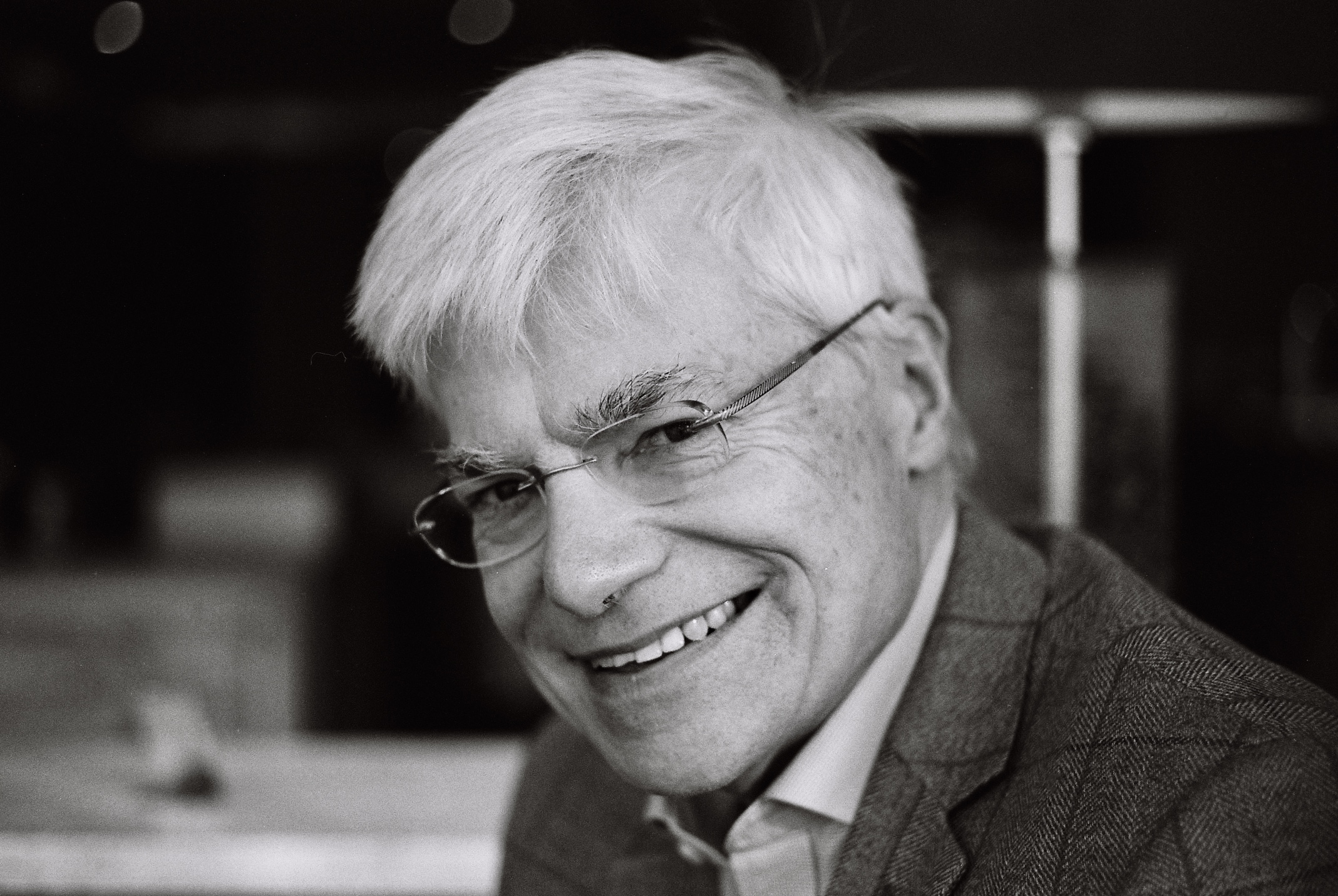 Ralph Allwood MBE DMus was for 26 years Director of Music at Eton College and is now a freelance choral director, teacher and conductor. He is the Director of the Rodolfus (ex-Eton) Choral Courses, which he founded in 1980. He co-founded the Junior Choral Courses in 2012. Ten thousand 8 to 20 year-olds have since been students on courses. In recent years he has launched courses in Shanghai and Shenzhen. The Rodolfus choir has produced over 20 CDs since he founded it in 1982.

Ralph is co-founder and conductor of Inner Voices, made up of singers from state schools in London. He is also Director of Chapel Music at Queens' College Chapel, Cambridge, where he is a Supervisor for harmony, Director of the only conservatoire chapel choir in the world, the Old Royal Naval College Trinity Laban Chapel Choir and an Honorary Fellow of University College, Durham.

Ralph has conducted choirs for 40 live broadcasts for BBC Radio 3. He has composed much music for Extreme Music Ltd, heard worldwide on radio, films and television. He teaches at his old grammar school, Tiffin. He is a co-founder of the National Youth Music Theatre.

In 2015 he co-founded the Pimlico Musical Foundation to enable children from Pimlico Primary Schools to sing in choirs, particularly at St Gabriel's Church.

In 2017, the Archbishop of Canterbury presented him with the Thomas Cranmer Award for Music and Worship.
Events
---
Self Isolation Choir - Hymns
Following the success of the ABBA course, Ralph partned with SIC to unite 1000 people in the perforamce of eight hymns.
The organs of Llandaff Cathedral, Peterborough Cathedral, Washington Cathedral, Belfast Cathedral, Liverpool Cathedral, Salisbury Cathedral, All Saints Episcopal Church (TX, USA) and St Paul's Cathedral accompanied the peices.
Each hymn was introduced by familar faces including Stephen Fry, Sir Bryn Terfel, and Katherin Jenkins OBE.
Profits from this project were donated to the RSCM, Cathedral Music Trust, The Choral Evensong Trust, and the Rodolfus Foundation.
https://www.theselfisolationchoir.com/hymns
---
Self Isolation Choir - ABBA
Launced in March 2020 to provide choral opportunities during the pandemic, the Self Isolation Choir has seen 12,000 participants since its inception.
Ralph and Lora Sansun have arranged five ABBA pieces for SATB voices. Over the course of three weeks Ralph taught these pieces which participants then recorded for a final concert on 13th March 2021. The final choir amounted to over 600 singers.
More information about the course can be found
here
.
https://www.theselfisolationchoir.com/abba
---
---
Weekly Commitments


Old Royal Naval College Trinity Laban Chapel Choir, Greenwich:


Sundays : Choral Eucharist, 11:00 am
Mondays : Choral Evensong, 5:30 pm

Queens' College Chapel Choir, Cambridge:


Sundays : Choral Evensong, 6:00 pm
Wednesdays : Choral Evensong, 6:15 pm
Fridays : Compline, 9:00 pm
Compositions

Ralph has been a composer for Extreme Music since 1997 providing for film and TV worldwide, chiefly Europe and America. He has also been score writer and choir director for several commercials.



Recordings
Arrangements
Gallery